Consecutive Marion County champions
The girls basketball team won the Marion County tournament for the second year in a row on Saturday. They defeated Ben Davis, Lawrence North, and Lawrence Central in initial bracket play. They played Roncalli in the championship, beating them by a very large margin. The final score was 72-29. 
"We prepared for the tournament by continuously going over our plays and adding new plays. We also worked on individual shooting and making our goals on all of our drills. We watched lots of film and prepared for the other team's defenses and offenses," junior shooting guard Ava Couch said. 
Couch explains how It meant a lot to the team to be competing for the Marion County title for the second year in a row. 
"Our mindset was to repeat the previous year," senior shooting guard Destinee Hooks said.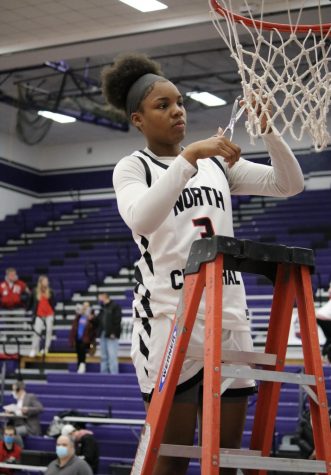 The Marion County tournament is not seeded. Therefore the team faced its toughest opponents in the earlier half of the tournament. The team had their highest point differential in the championship game. 
" I think it was one of the toughest draws we could have gotten, but it just goes to show how good of a team we are and how it doesn't matter," Couch said. 
"I felt like all we had to do was take it one game at a time. We knew it would be a tough week so we just leveled up," Hooks said. 
The week-long tournament is very demanding. Teams play up to four games in the span of a week. 
"Despite a long week, we stepped up physically and mentally and got the job done. It's a great feeling to know that we are just as capable as we were last year to get the job done again," Hooks said.  
While winning the Marion County tournament is an accomplishment the team is proud of, they continue to set hefty goals for themselves. 
"The goal is always to continue getting better as a team and win state,'" Hooks said. 
The girls team has high expectations for the rest of the season, they look to keep improving and growing closer as a team. 
"We want to continue winning and getting better as a team. The goal is to end by winning sectionals all the way to state,"  Couch said.