The Point Guard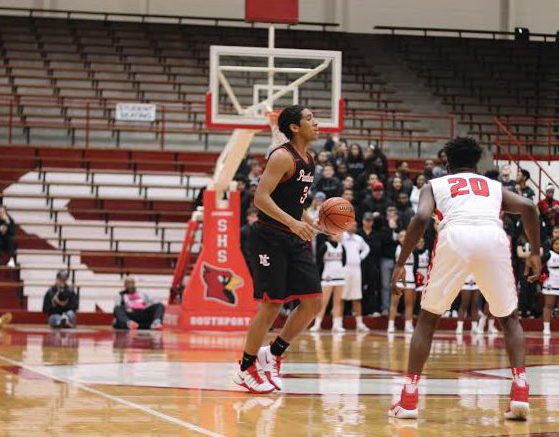 Every game night, students fill the bleachers cheering for their high school basketball team, hopeful for  them to come out winners. Everyone knows the boys on the varsity basketball team are great players, but no one knows how they got to that point.
Senior varsity boy's basketball player, Mateo Rivera speaks on the time and dedication it takes to become a successful basketball player.
"I've been playing since I was three years old. Watching my older brother play inspired me to play basketball," Rivera said.
Having an older sibling had a big impact on Rivera because he was constantly surrounded by basketball. It's actually common among successful athletes to start at a young age because their families often care for sports as well. Years of practice and performing takes an investment from both the player and their support system. Becoming an elite athlete takes a lot of hard work, so getting an early start can be helpful.
"Becoming a good shooter takes a lot of repetition. I also work out with my brother everyday, and I think watching him and playing with him helped with my shooting," Rivera said.
Recently Rivera has been getting noticed for his 3-point shooting skills. His excellent shooting range has also helped contribute to the team's successful season. The boy's basketball team is highly ranked in the state and has had some huge milestones, such as giving Coach Doug Mitchell his 400th win.
"I think what makes a great team is us just playing together and making sure everyone is on the same page which has helped us with our season. We also make sure everybody buys into the coach's decisions and are being team players," Rivera said.
With senior year coming to an end comes the next step, college. For athletes, this time of year is both exciting and nerve wracking because high school is already challenging and college will be even more difficult. Athletes are away from home and dealing with a higher level of competition.
"Right now I'm choosing between the University of Southern Indiana and IU South Bend. I'm leaning towards them because of the interest they've shown in me and especially after talking with the coaches and the players," Rivera said.