Just Art with Joanna: Colorful Goddess
This drawing is a quick, easy and colorful piece of work, that I had a lot of fun creating. I hope that you have fun and enjoy drawing with me!
Materials needed:
Black marker
Pack of colored pencils
Piece of thick paper
Pencil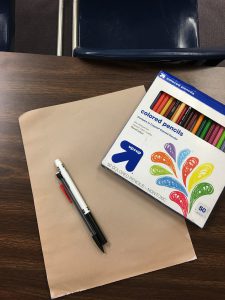 Step 1: Draw the shoulders and the head. Also, detail the shoulders and neck.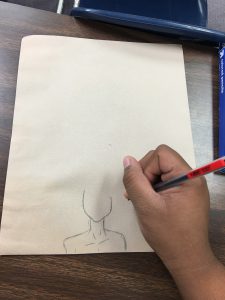 Step 2: Draw the face features.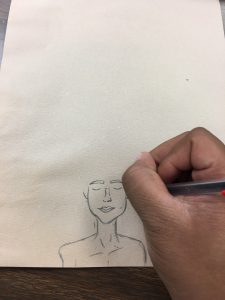 Step 3: Draw the hair in a way that should resemble a water fall.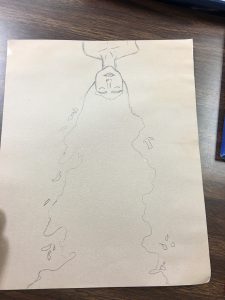 Step 4: Outline the body in black marker.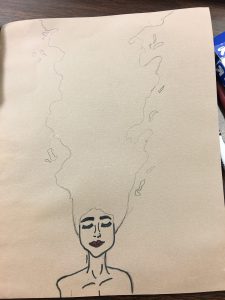 Step 5: Shade the hair in with the blue colored pencil.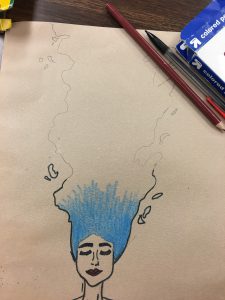 Step 6: Outline the hair with the black marker. Then, blend in the blue with purple, purple with pink, pink with red, red with orange, and orange with yellow.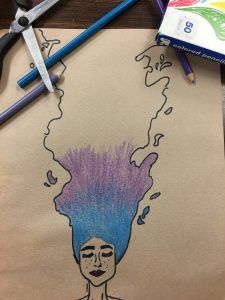 Finished look: