Columnist shares tips for seniors deciding on college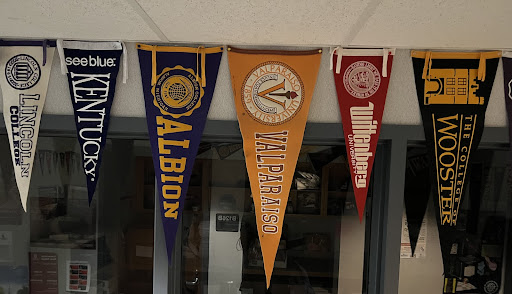 Seniors are now preparing for their upcoming graduation, and many seniors after graduating are planning on attending college in the fall. Picking a college can be stressful and hard especially if you have been accepted into many different universities. Here are some tips to help narrow down your list and help choose the best college that meets your needs and expectations.
Affordability: Over the years colleges have grown and become more expensive, so first you need to look at tuition rates and how much you are willing to pay. This is a good starting point because this will knock out colleges that you know that are not in your price range. You can also start at community college then transfer to another university as an affordable option. Student loans can be very expensive later on in life, so it is critical you are picking the most affordable option to prevent student loan debt.
College size: They're many different sizes of universities, some hold more than 15,000 students while others hold less than 5,000 students. Each of these sizes can hold pros and cons, but it's all up to you and what makes you feel comfortable at your college. Would you prefer smaller classrooms and a smaller population or would you rather have a bigger student body and larger classrooms with full capacity? This can be based on your personality.Some students prefer smaller cozy colleges, while others would prefer big universities with many students.
Tour schools: Touring your top schools can help you get more familiar with the environment. This is very important because you want to be able to be familiar and comfortable with the area you will be residing in for the next couple years. This will give you a feel of which school is right for you!
Don't let picking a college stress you out. This should be an exciting time for you and your family. Following these tips will help guide you through the process of picking the right college for you!