Cross country runner trains in offseason
Junior cross country runner Baylie Clements shares her offseason experience. Clements has been running for eight years. She previously ran at St. Luke Catholic School. 
"My favorite thing about in-season is the pasta parties and team bonding before the meet," Clements said. 
Clements thinks it is important to maintain good relationships with her teammates. She does everything she can to stay connected with her teammates during the season. 
"During the offseason, we swim at gyms for our cross training," Clements said.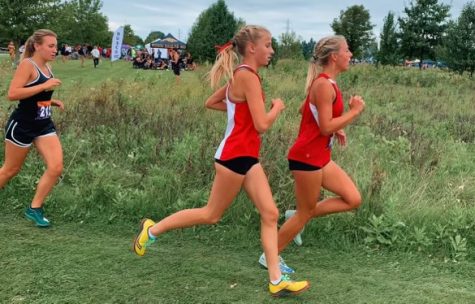 As a student-athlete, it is important to maintain grades as well as athletic ability. The offseason work that the cross country team participates in adds to their success in the fall. 
"I also work at Tropical Smoothie Cafe, so balancing offseason work and inseason work can be challenging at times," Clements said. 
Clements is in multiple advanced and AP classes, so the balance between being an athlete, having work and participation in cross country can be difficult. 
"Sometimes I have to miss off season practices to make sure I can keep up with my school work and still get to my job," Clements said. 
Even though participating in many activities means you need to be well rounded, it is important to take time for yourself and make sure your needs are being met. Clements does a very nice job at keeping up with her needs and also satisfying her student-athlete role. 
"This upcoming season, I want to start being able to balance my activities better," Clements said.