Junior Class Council focuses on fundraising for prom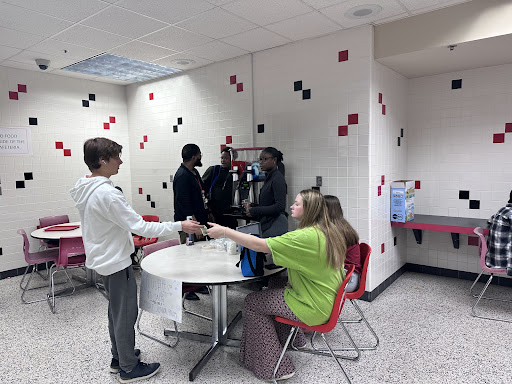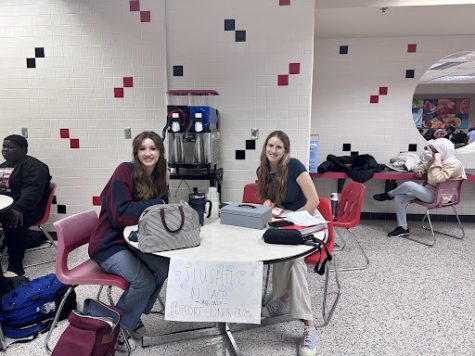 Prom is a significant experience for those who attend, but often the students do not realize all the work that goes into planning the event. The Junior Class Council is in charge of organizing prom including its music, decorations and fundraising.
Juniors were able to vote on the prom theme using a Google Form. The prom theme determines the decorations for the dance and influences many students' outfit choices.
"The theme this year is light festival, so like white lights, fairy lights and other decorations like that," junior class secretary Carson James said.
The council used many different techniques to raise money this year.
"We used Junior SPEC and sold both slushies and cookies during lunch. We also did a Dine-to-Donate which helped raise lots of money," James said.
The Dine-to-Donate allowed students to go out and eat at various restaurants throughout the week of March 6 through 10. A percentage of the profit then went back to NC and was put towards prom.
Many students utilized these opportunities and enjoyed participating in them.
"I went to SPEC and also went to many of the Dine-to-Donate locations," junior Mckenna Martin said.
Planning prom is an extensive task and definitely has its challenges.
"It costs so much money to plan the event and create ticket prices that are realistic. Just figuring out all the technical stuff was most difficult," James said.
Despite the struggles behind planning it, it is most important that prom is an exciting and memorable event.
"I hope it's a good night and that people have fun. In the end, I hope all the money and work put into it ends up being worth it and that everyone enjoys themselves," James said.
"I am excited for prom this year and I am most looking forward to the music and dancing," Martin said.
With prom a little over a month away, students are growing more and more excited and hopefully, with the extensive planning, the dance will meet their expectations.