New coaches bring promising future for athletics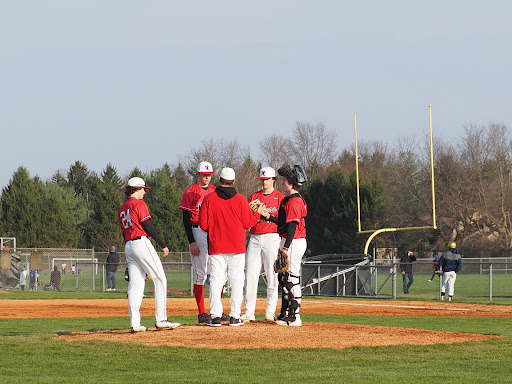 This school year has been a year of change in the sports industry at North Central, especially the coaching part. Three North Central sports have experienced a change in coach this school year and are looking forward to their upcoming seasons. Two of them are upcoming spring sports and the other is football for next year with the release of the football coach over the winter.
The new football coach for the upcoming season is coach Derek Hart after ex-coach Kevin O'Shea resigned. Coach Hart is very excited about coaching and the upcoming season as head coach with his past coaching experience.
"I grew up in Indianapolis, and played at Warren Central, and I'm excited to be able to be coaching back home," Hart said.
Hart has a rich experience in coaching, as he has worked in multiple states.
"My dad was a head football coach, I assisted at Brownsburg for three years and coached in Illinois for a year," Hart said.
Hart demonstrates the essentials of what it means to be a coach.
"I love the kids and I want to help them to become the best they can be whether that's in football or outside of football," Hart said.
Hart is more concerned about being a team rather than wins or losses.
"I'm not too focused on the wins and losses, I want to focus on improving each day and becoming more of a team," Hart said.
Along with coach Hart, baseball coach Andy McClain is filling in for ex-coach Phil McIntyre for the baseball team. Coach McClain is looking forward to using his experience and new techniques to bring a good change to the baseball program.
"This is a great opportunity, there's a lot of talent and great resources. I also like the administrative support from the school as well as a good baseball pool of talent," McClain said.
McClain has many years of coaching experience, many being in the Indianapolis area.
"I've been coaching for 33 years. I was the head coach at Brebeuf and Lawrence Central," McClain said.
McClain demonstrates what it means to be a true coach.
"I love baseball, and love the kids and I want to give back to the kids here," McClain said.
McClain looks forward to having success this year for the baseball team.
"I feel we have a good chance at winning the MIC and County and it will be good to host a sectional this year and hopefully we can win it," McClain said.
Tennis coach Lucas Waak joins Hart and McClain as part of the new coaching staff this year. Waak came to North Central because of his relationship with former head coach, Dan Brunette.
"He and I went to the same University (Valpo) so I reached out to see if he was in need of an assistant and he brought me on," Waak said.
Waak also has a rich experience of coaching tennis and playing the sport. He played high school and collegiate tennis and has taught clinics and private lessons since he was 16 years old.
"I helped coach my high school team when I was home from college on breaks and then after I graduated I started coaching high school as well.  I became the assistant coach in 2017 and was in that role until this past season," Waak said.
Passionate and energetic, Waak hopes to make the tennis team the best they possibly can be. He enjoys competition and seeks to help people reach their full potential.
"I believe a good coach helps kids in more ways than just on court," Waak said. "I want to be someone who can help these kids not only be good athletes, but be good people.  I want to help influence them to be the best possible version of themselves."
He has high hopes for the girls team's upcoming season.
"Main goal is simple; repeat," Waak said. "Obviously the main objective will be to repeat as State Champions but I want to make sure the whole team improves day in and day out."