Sophomore sprinter comments on track season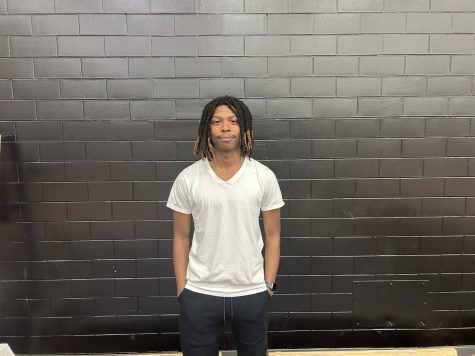 Sophomore Caleb Rienstra-Kiracofe has been running track since his eighth grade year. He runs the 200 and 4×100 sprints at NC.
"I started running track because my friends were participating in it and the coach said that I would be pretty good at it," Rienstra-Kiracofe said.
Rienstra-Kiracofe has stuck with track ever since eighth grade, and has become very talented.
"The highlight from last season was getting sixth place at the state meet in the 4×1," Rienstra-Kiracofe said.
Last year, Rienstra-Kiracofe's best time was 22.9 in the 200m sprint. He hopes to improve his PR this upcoming season.
"My goals this year include running at state in the 200 and winning regionals," Rienstra-Kiracofe said.
The Panthers are a young, but fast, team. The boys and girls indoor seasons have just wrapped up, and the teams are ready to compete outdoors this spring.
"On a meet day, the first thing I do after school is grab a snack. Then I go to the track with my stuff and start stretching," Rienstra-Kiracofe said.
Stretching and staying in shape is important for athletes, especially track athletes. Rienstra-Kiracofe had to miss out on some of the indoor season because of an injury.
"I am looking forward to the Charlie Riley Invitational this year because it is a home meet and all of the good schools come to it. Center Grove, Carmel, Warren [Central], Lawrence Central and Pike are the schools to beat this year," Rienstra-Kiracofe said.
Last year the team did well at the Charlie Riley Invitational, but this year they hope to do even better.
"The team culture at NC is awesome. We are all good friends, pretty much family at the end of the day," Rienstra-Kiracofe said.
Even though track is generally an individual sport, it is important to build relationships with each other within the team. Rienstra-Kiracofe thinks this is important for relays as well.