Women make the most of Women's History Month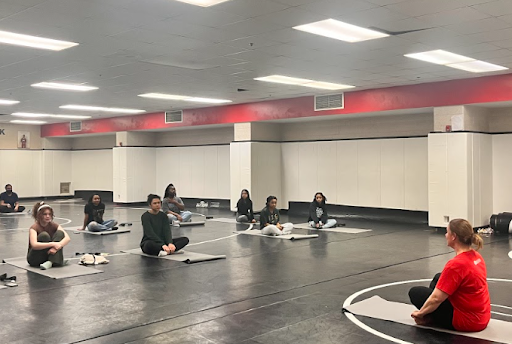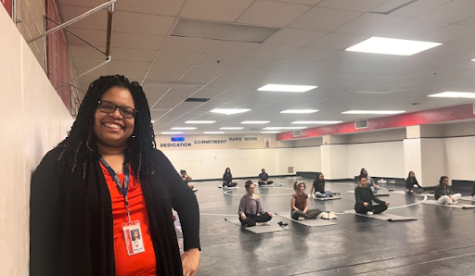 Throughout history, the contributions of women, whether within the walls of a household or for the world as a whole, have often been overlooked; overshadowed by the contributions of men. Women have gradually gained rights on the road to equity through opportunities to an education, being a participating citizen in their country, joining the workforce and awareness of March as Women's History Month.
NC is full of impactful women from staff to student leaders who inspire positivity and promote the importance of education, self defense and protection and self-care for all women to practice that will eventually develop into the betterment of our society.
Women are inviting themselves to the tables they have been denied seating to for so long.
"Often girls are told they are not good at math, and so I think it's important for them to see a female math student or teacher that knows how to do math. It gives them confidence that if I can do it, then I hope they think they can do it," math teacher Erin Castillo said.
Particularly in the STEM field, women are often discouraged from joining regardless of their passions, as the idea of what a woman's mind is capable of has been enrooted within our society. Sophomore Sierra Krivicher began the Astronomy Club to promote women's influence where there is a lack of it.
"So I started the North Central Astronomy Club because I am very passionate about astronomy and all things relating to it and I thought that there had to be other kids like me at school who would benefit from a way to explore their interests and their passions. Also, I take a lot of pride in being a female who's leading a STEM club because I feel like it's really important to have that representation," Krivicher said.
But it's just as easy to be discouraged as it is to be motivated. There needs to be a constant and steady stream of inspiration, purpose and support to allow an individual to continue pursuing their passions.
"My advice would be to just go for it. Don't be afraid of judgment or people underestimating you. Raise your hand in classes–your STEM classes and join clubs and make connections with people," Krivicher said.
Women are important everywhere, and recognizing the talent and ability they are capable of during Women's Month is refreshing and energetic to so many, including junior Princess Isaac.
"Women's History Month means to me that all women can come together and celebrate one another with love and pride. I'm going to treat myself like it's my birthday every day! Every woman in the world is hard working and… they slay," Issac said.
To honor this month in particular, the Ladies First club held a series of activities to promote different types of learning and self-care for the betterment of the mind and body. Jennifer Williams is a counselor and club leader.
Williams said, "Women's month just gives the world an opportunity to celebrate women and the contributions that we have made historically, especially for our young women to see how far women have come in so many different ways and to continue to pick up those staffs and keep them moving forward. Ladies First, oh my gosh, you know it's a great passion of mine I've been working on it for the last twenty years, so as we have continued to grow we have become more involved in promoting Women's Month activities throughout North Central and the community."
The focus of Women's Month is to support and recognize the contributions of all women, including teachers, administrators, counselors, security officers, custodial staff, cafeteria workers, etc.
"We've been celebrating our female staff members, so not just teachers, but staff members. We've created little gifts for them, bookmarks with a quote from a historical woman and letting them know that it's coming from Ladies First we put that in mail boxes along with candies," said Williams.
Women's History Month activities aren't just to inspire students. They are also to lift up and encourage women of all ages to continue working hard and taking time to appreciate themselves.
"Today we're doing yoga and I was excited to see one of our staff members is coming prepared today to join us with that so it just goes to show how our reach is going just beyond our regular meeting room on Wednesday afternoons and that everybody is having a chance to be a part of and participate in the ways that we want to continue to celebrate women not just for the month of March, but every day," Williams said.
Ladies First celebrated Women's Month with four activities total on every Wednesday. The first one was to teach them self-defense with Lt. Peterson who is one of the SROs at NC which taught young women what to do if they ever find themselves in a dangerous situation. They learned to call "Fire!" instead of "Help!" as people are more receptive and open to help, unfortunately, in that case.
The second activity included a guest speaker who was a victim of human trafficking and educated those who attended on resources, signs to watch out for, and to never let your guard down. Next was yoga for self care and the final activity is a career exploration panel discussion especially as it related to S.T.E.M. field jobs typically dominated by men.
Ultimately, NC is utilizing the month of March to show special appreciation to its female leaders, that being staff, teachers, and students to care for themselves and continue the legacy of those who worked tirelessly for change and equality before them.