Senior Class Council encourages participation in the blood drive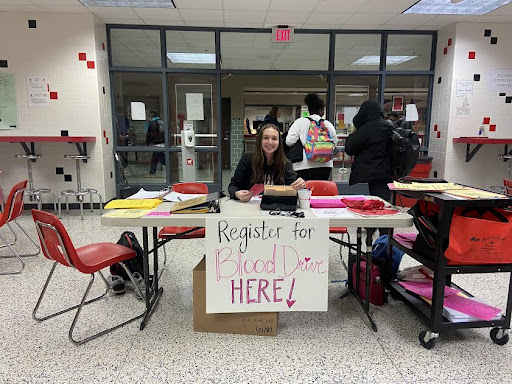 Talk around the blood drive has amped up within the halls. The blood drive is an event led by the Senior Class Council.  The Senior Class Council has started advertising this event and will for the next week. 
"This is something for us to do to help save lives," senior Elijah Mack said. 
Mack is the secretary of the Senior Class Council and was helping run the blood drive table during 7th period lunch. 
As of January 2022, the American Red Cross declared its first national blood crisis. This crisis is a result of complications surrounding the COVID-19 pandemic. 
"Many people need blood. There is a national blood shortage. As a school it is important to be able to help this cause," Mack said. 
The Senior Class Council is busy advertising the blood drive by making videos, social media posts, talking to people during lunch and handing out red ribbons for students to wear on their backpacks.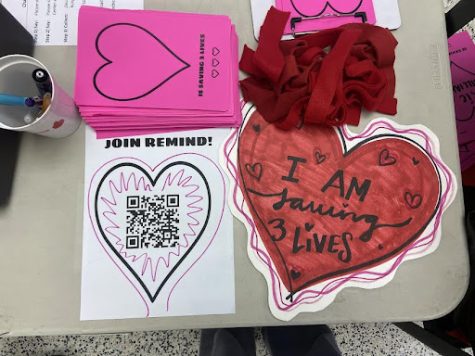 "You can also find QR codes posted around the school to get more information," Mack said. 
You have to be 16 to participate and can find the blood drive table set up in the cafeteria to sign up and ask questions. If you meet the qualifications, the Senior Class Council urges students and teachers to participate. 
"Everyone should sign up for the blood drive for three main reasons: save 3 lives, miss an hour of class, and free food," Mack said. 
The blood drive will take place on February 10, 2023.