Graeter's excels in variety of frozen treats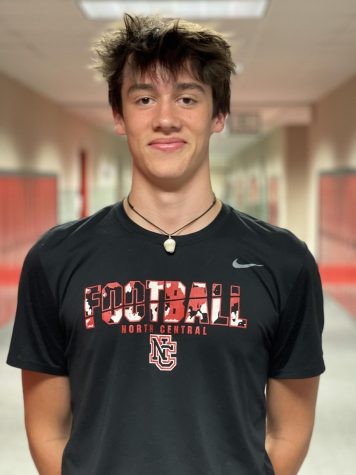 Graeter's ice cream is one of my favorite places to go. They have great flavors and definitely some of the best ice cream in the state. They have three different locations, one in Fishers, one in Carmel and one here in Indianapolis. 
In the spirit of Halloween, they brought back their very own pumpkin and cinnamon flavored ice cream. They have 33 flavors ranging from sorbets to Brown Butter Bourbon Pecan ice cream. You can order from all these flavors online or you can order in-store. 
Personally, Graeter's ice cream is one of the best places because they offer wide varieties from getting your ice cream in a cup to sundaes and milkshakes. You can ask for it just how you like it and their workers are very nice.
Another good thing is that the prices aren't that high, you can easily get as much as you want without spending too much money. You can even walk into stores and buy cakes or premade pints of all the flavors there. 
I really recommend getting ice cream there, once you stop by once it will always be on the top of your list of places you want to go back to for more. 
A great place for some good ice cream is Scoop Shack, a relatively new ice cream place in Indy.
Scoop Shack is located on the east side of town at 7002 Lake Plaza Dr. It's right off of Binford and 71st. Scoop Shack is a relatively new ice cream place in Indy. It's open from 2-9 p.m. Monday through Thursday, 2-10 p.m. on Friday, 12-10 p.m. on Saturday and Sunday from 12-9 p.m.
This is a great place to go to if you are in the area or grabbing some food around the strip mall it's located at. They have an amazing variety of 24 rotating flavors to choose from, but their most popular are Graham Central Station and Lemoreo. The Graham Central Station is graham flavored ice cream with a graham cracker swirl and chocolate covered honeycomb. The Lemoreo is lemon flavored ice cream with big chunks of Oreos.
You can choose up to 17 toppings to put on your ice cream cone. They have a wide variety of unique ice cream combos like ice cream nachos, special drinks, cookie sandwiches and waffle sandwiches.
Scoop Shack is a very popular local ice cream place and very enjoyable. A very great option to go to if you have the time because it is very fast and a very reliable place to get some great ice cream.