Women's basketball accommodations continue to lack
Indiana Women's Basketball, ranked 5th in the nation, was playing in the Las Vegas invitational over Thanksgiving break. 
They played inside of a hotel conference room. Although this was not new to the women's program, the amenities in particular appeared to be very lacking. 
Disparities between the women's and men's basketball teams have been noticeably unpleasing especially since the 2020 NCAA tournament, when the differences with meals, hotels, weight rooms and gear was unfair. 
You would have thought that things might have changed since then, but no.
"As women's basketball coaches, we're trying to move our game forward. And, you know, it felt like because it got so many clicks on social media that we had taken a couple steps backward in this moment,"  Indiana head coach Teri Moren said (According to the Indy Star.) 
The attention was even brought up in a press conference with Geno Auriemma, the head coach at the University of Connecticut after their win against the Iowa Hawkeyes.
"It's probably the last time they'll get a good team to go to that tournament. It's almost that condescending kind of thinking, 'Yeah, wouldn't it be neat to have the gals come out here and play,'"
Auriemma said  in the postgame press conference. 
"Fortunately, we don't have to deal with that sort of thing. … It's unfortunate for them to have to go through something like that." Auriemma said. 
The frustration that this brought to all of women's basketball is very upsetting. Think about all of the strides that have been made, then you get a setup that looks like an AAU game. This was a major setback for women's basketball and this goes to show how the inequalities between men and women are still astronomically unfair. 
NIL deals encourage gender inequity
NIL. Name, image and likeness. Since July 1, 2021 the NCAA approved student-athletes to be able to earn money based off of their name, image and likeness. 
This is something that is affecting so many people. Some believe that it is causing athletes to focus on the wrong things. Taking time away from the student aspect and even the athlete part. 
Others see this as a great way to learn time management and set athletes up for success after college for whatever that may be. 
The newest controversy with this new deal has been with gender. Men are not only getting more attention, but more money. Men may have a bigger platform but what should matter is on the playing field. That is what got the athletes here in the first place. This is taking a turn by basing it off how big their platform is instead of their performance. 
In the end, one should not be paid more than the other based on their gender. Along with the money gap between the two, there are also more deals being made for men than there are women. 71.7% of deals have gone to men, while only 28.3% have gone to women.  This percentage is just one of so many examples that show how men still override women in so many aspects no matter how recent it may be. 
WNBA and NBA have drastic differences – 9/24/2022
The WNBA is the Women's National Basketball Association. The NBA is the National Basketball Association. Both are professional leagues. However, the equality between the two have been unbalanced almost all of their time as a professional organization. 
For many years, young American women aspiring to play professional basketball faced a barrier that their male counterparts had never faced…if they wanted to play professional basketball their only option was to play overseas.
On April 24, 1996 everything changed when the NBA Board of Governors approved the WNBA and with the first ever tip on June 21, 1997 in Los Angeles; the barrier was finally broken.
This barrier that was broken was one that many had their doubts on. The WNBA has had to earn all of their respect. They have been fighting through battles like not being broadcasted on large platforms like the NBA to their salary.
Let me remind you that this is their job. Therefore, this is what they did to make money and provide for themselves. These female athletes were not making nearly as much money as the NBA players were. As of the 2022 season the average salary for a WNBA player is $102,751. While in the NBA it is 7.5 million dollars.
Yes some will argue the fact that they bring in more fans, which means more money. Or, the fact that they have more viewers. My counterargument to that is that they were never given the chance to have that spotlight unless this was the finals or a larger event.
As time goes on things like this improve, but these are still barriers that women in sports face on a daily basis. 
NCAA favors men's basketball in March Madness tournament – September 13, 2022
Within the last year the National Collegiate Athletic Association (NCAA) was trending in the media for apparent sexism. 
The NCAA hosts a huge tournament called March Madness. This is a tournament where 32 teams are selected to play for the National Championship. If you are selected to be in this tournament you get pampered. They get lots of gear, access to a weight room, hotel rooms, nutritious meals and snacks and much more. 
In the 2021, March Madness tournament the men were given a significantly more amount of gear than the women. In regards to the weight rooms, the women got yoga mats and dumbbells that only went up to 20 pounds while the men got full weight racks. The provided nutrition, including meal portions and quality of the food, was also not equal. Men were fed nice meals that did not compare to the meals women were given. While the women were appreciative for what they were given, the food was not sustainable for an athlete to be able to perform at a high level. 
This truly showed the colors of the NCAA and how the women were always second in their eyes. Their only reasoning behind it was because the men bring in more from the business side. The women's response was they never had a chance at the platform that men use to promote their success. Ultimately, the women argued they were never given a fair chance at success.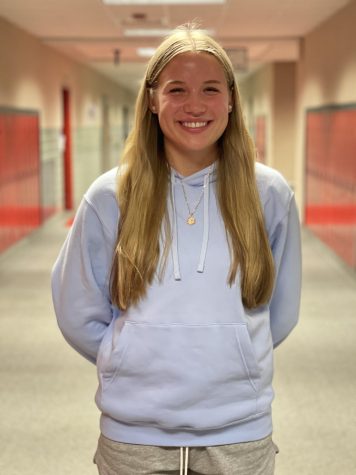 Once this was expressed on social media the NCAA said their apologies and guaranteed everything for the 2022 tournament was to be equal.