Senior track star continues to impress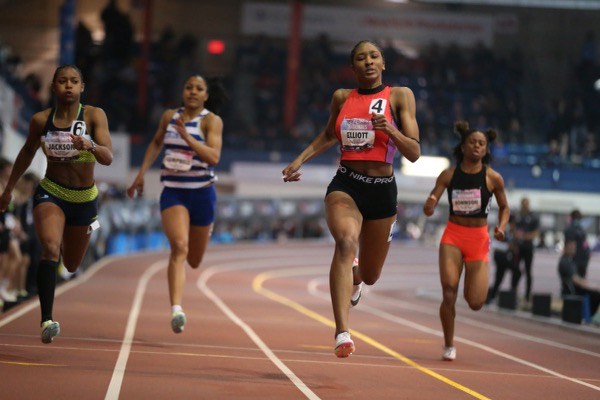 Senior Ramiah Elliot has been dominating Indiana track and field since her freshman year at North Central. Currently, she holds four individual state championships as well as three relays and one team. Recently, she has added to her list of accomplishments by winning the 2022 New Balance Indoor Nationals in the 200m. 
Due to the Covid-19 pandemic, the indoor track season was canceled in both 2020 and 2021. This year, Ramiah is already off to a strong start and hopes to continue her success. 
"My goals are to get the records that we have at North Central and obviously to win at state," Elliott said. 
Ramiah will continue her running career at the University of Florida in the fall. While college can be daunting for some, Elliott is looking forward to being a collegiate athlete. 
"I'm really just looking forward to getting my times down where I really want them to be and having good training," Elliott said. 
The coaching staff and team dynamics were a big factor going into Elliott's college decision. 
"It was just the environment of the runners and how well they connected with each other and the coaches, and then the coaches really played a big part just because I'm gonna be with them 24/7 so obviously they have to be important," Elliott said. 
Before her freshman year at UF Elliot hopes to add to her list of accomplishments and have the opportunity to run with more competition. 
"The one thing I really do want to accomplish is going to worlds and running with pros," Elliott said.