Lacrosse becomes official IHSAA sport
This year will be the first spring sports season with a boys lacrosse team. Previously, lacrosse was a club sport and players on the team were from multiple schools. Lacrosse is now officially recognized as an official IHSAA sport beginning with the 2022 spring sports season.
"The thing that has changed from moving to a school sport from the club sport is the atmosphere and also the fact that the people on the team all go to the same school so we are able to represent just our school rather than multiple other schools," said senior team captain Eric Marcial.
To kick off the start of the inaugural season, the team has organized a shoe drive. The purpose of the shoe drive is to collect shoes for underprivileged countries.
 "The shoes are being donated to anywhere they are needed," said freshman Jackson DeWeese.
"Places like the Dominican Republic and just anywhere that needs shoes," said DeWeese.
The team has been collecting shoes for about a week and hopes to continue through April in order to collect as many shoes as possible. The team is looking for shoes that are new or gently worn. At the moment, each member of the team has made it their goal to collect five bags of shoes.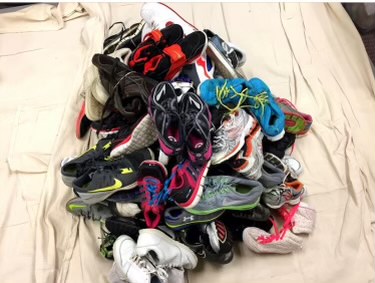 "We wanted to make a change and I think we take shoes for granted," said DeWeese. 
  "The lacrosse team is doing this shoe drive out of goodwill, nothing more nothing less," said Marcial.