Club Sport Spotlight: Boys volleyball player Jack Glassley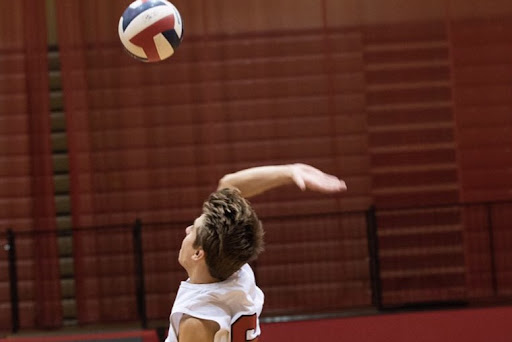 Sophomore Jack Glassley has been playing volleyball since he was in seventh grade. He plays for both the NC boys volleyball team and Academy club volleyball, outside of school. 
The seasons transition almost seamlessly, with short time in between. 
"I play for a club right now and then in a couple weeks we're going to start tryouts for school," Glassley said. 
While Academy Volleyball is funded by club fees paid by the individual player, the NC team has had to prove their importance to school athletics by funding for their own team's expenses and materials. 
"We actually didn't get any funds from the school up until last year. I remember we beat Cathedral and Mr. Branigan was like 'Woah I can't believe you guys did that' so he gave us some money for iPads to record the games," Glassley said. 
The boys volleyball team is a young program and is often overshadowed by other better-established sports. 
"A big issue is gym space. All the other sports get priority over us, like for baseball if the weather is really bad then they come to the gym and they'll run and do other stuff," Glassley said. 
Despite the downfalls that may accompany being considered a club sport, Glassley enjoys playing volleyball for many reasons. 
"I think the community is great. I love the kids that play, they're a lot of fun to play with and honestly I think it's really good for my body too because I am able to stay fit and enjoy working out at the same time," Glassley said.