Top five activities to do this holiday season
Seth Eaton, Opinion Section Editor
December 3, 2021
The holiday season is here. No matter what holiday you celebrate, this time of the year is eventful. Here are some popular holiday activities that Panthers should participate in.
Shopping/Gifts
Even though gift-giving and presents aren't the true spirits of the holidays, we cannot deny that it is a prominent aspect of the season. Whether it is for a friend, family member, or yourself, there is something to get for everyone. Deals and discounts are abundant and large, so hopefully you can find something that fits your budget. This time of year is also a great time to give to the less fortunate. There is no better way to bring joy to yourself than giving to others. Charities, food drives, and shelters are always open and in need of donations. 
Dessert Making
Who doesn't love desserts? With the cold weather, nothing is better tasting than a nice warm cookie. According to Everyday Health, we crave more high-calorie food in the winter. Dessert making and eating is a delightful way to take care of those cravings. Dessert-making allows you to express creativity and experiment with new things. Even if you do not enjoy the process of making them, the reward is worth it. If they do not turn out so well, you can purchase holiday treats merely anywhere. Make sure to balance out your desserts with plenty of nutritious foods.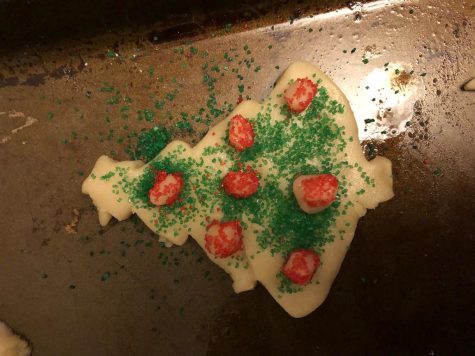 Ice Skating
Because Indiana does not have a ton of lakes, and the weather does not get colder enough to freeze them over, many ice skating rinks are indoors in Indiana. Many rinks are open to all, beginner and serious skaters. Gather your friends and grab your skates. Ice skating is a unique activity and is an excellent way to exercise. Perhaps burn some dessert calories by heading to the rink.
Looking at lights
Lots of families light up their houses for the holiday. The lights are one of the most beautiful aspects of the winter season. They are what help differentiate the holiday season from the rest of the year. Some displays are incredible and are a must-see. A lot of corporations and companies go all out on holiday decor. Many houses are covered in colors as well. The fairgrounds and the Indianapolis Zoo are some of the best places to visit. Drive around or take a walk to see all of the creative decorations and lights.
Playing in the Snow
Indiana may not always get a ton of snow, but we must take full advantage of it when we do. Snow brings many fun outdoor activities. Early snows are significant for building snowmen and snow fortresses, some of the most popular snow creations. Another fun activity is participating in a snowball fight.  If you can find a hill, you are in for a lot of fun. Snowboarding, sledding, and sliding down snowy and icy hills is a fun way to get your adrenaline going.