Administration denies spring dance
Since the start of COVID-19, there have not been any formal dances for students at NC. Usually, NC will have a semi-traditional homecoming dance, a prom and graduation dance for seniors. This school year, the homecoming dance was informal because it was held outside on the football field. Underclassmen have yet to experience a formal dance at North Central, and the Student Council proposed a semi-formal dance in the spring for all grades.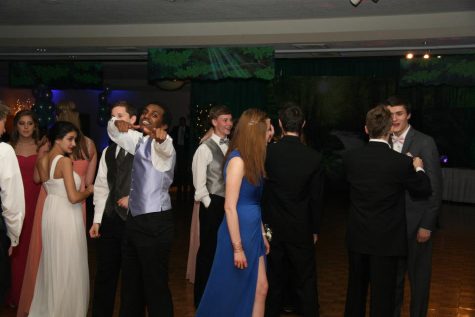 "It was supposed to be a dance open to all grades; we were doing it so we could donate half our profit to the NC student assistance fund. It was going to be semi-formal attire with a maximum of 800-900 students and the theme being 'Spring solstice,'" student council president Paris Robinson said.
Despite the council's effort, the administration cabinet denied their idea for a formal dance this year. 
"One reason was because it couldn't be held at NC due to COVID-19, and we didn't have the funds to have it at a different location," Robinson said.
With the cabinet already denying the idea for a formal homecoming dance this year and declining a prom for seniors as well, the student council believes soon they will agree to an idea.
"I do think they heard our ideas, this dance is just like any other proposal, but this idea just didn't work out. We will have more events in the future," Robinson said.
The student council has planned several successful events through the years with many obstacles. With that being true, council members wonder why this could not be done again.  
"I think they should let us do it. I understand COVID-19 restrictions and keeping everyone safe, but I think students want the opportunity to dress up for a school event since we haven't had one. I just think it would have been a good addition to the school year," Robinson said.