Harry and Izzy's pleases food critic
 Fine dining is not something I'm very fond of. The food is relatively expensive, and you have to dress up for the occasion. Sometimes you even have to set up a reservation a week in advance. Harry and Izzy's check's the box for fine dining. 
Harry and Izzy's at 4050 E 82nd St, Indianapolis, IN, is a steakhouse. You will get an array of meat options such as filet, pork chop, tenderloin, short ribs and ribeye. In addition, there are alternate items to please you, such as seafood, pasta,and soup.
Before we delve into the food, we have to assess the fine dining experience. When entering the restaurant, you are met with an ambient atmosphere. The lights are dimmed, curtains are hung on the wall, white cloth is draped over the table and candles are placed on top.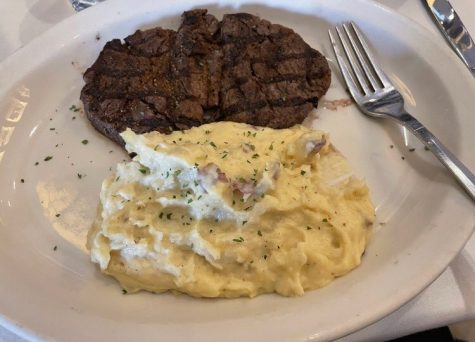 When you sit down at your table, you are greeted by your server with a smile on their face. The lively atmosphere of the restaurant and employees add to the experience.
As I stated above the fine dining experience is expensive, and Harry and Izzy's is no different. The meat can range from $30 all the way up to $70. Even small items such as a soup can be pricey. Just know that the bill will not be cheap.
The item I chose off the menu was the 12 oz. Filet Mignon with redskin mashed potatoes. Note the price I'm about to say, $66. No, your eyes are not deceiving you.
I'd have to say it exceeded all expectations of mine. First of all, you're getting a hefty piece of meat with a side of mashed potatoes. Second, you will be full at the end of the meal.
The steak was really tender, so the knife ran smoothly through the meat. The filet was marinated in a teriyaki sauce and seasoned to perfection. It was also cooked to a nice medium-well and melted right into your mouth. Overall, one of the best steaks I've ever tasted.
The mashed potatoes were also cooked and seasoned nicely. There were no chunks at all, and there was not too much skin. It was an excellent side item that perfected the plate as a whole.
Harry and Izzy's have perfected the fine dining experience, whether it's the meal or the atmosphere. Yes, the food might be pricey and you might have to set up a reservation ahead of time, but you will for sure have an experience you won't forget.
Rating: 9.6/10