Tardy policy displeases students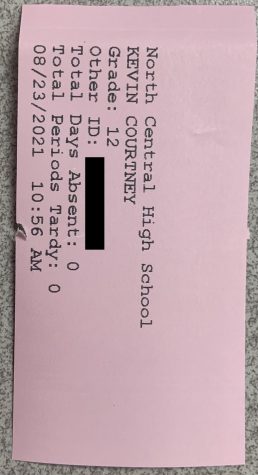 A new tardy policy has been implemented at North Central, and many have mixed opinions on the issue. The policy has abolished the tardy room entirely, which allowed students to learn even if they were late to class. Now there are stricter punishments for people who come late to class excessively. 
If you accumulate a measly three tardies, you have detention after school. Yes, that's right, only three tardies. Other actions can include a referral, parent-teacher conference or a phone call home. Tardies have become a crime even if you are as little as 30 seconds late to class. 
Not only have tardies had excessive punishments, but there is also construction in the building, making getting to class a more demanding task. In addition, many of the main hallways have been closed, so students have had to take longer routes to make small distances. 
Another misstep by NC is having relatively short passing periods. Six minutes per passing period is not enough time needed while construction is taking place. Other schools, such as Chatard, have upwards of eight-minute passing periods. Also keep in mind that Chatard is a much smaller school than North Central.
I wanted to ask around and see what other people's thoughts on the new policy might be.
"I like the first part of the policy, which allows students to stay in class even if they are tardy. There was no point in the tardy room except keeping people away from learning. I do not like the harsh punishments even if you have been late to class a few times," Senior, Kyle Mcconnell said.
"Listen, I understand the need to crack down on tardies. But if tardies are going to have harsh punishments, then they need to have longer passing periods, especially during the construction that is going on around the school. It is such a hassle to walk around the hallways that have construction, and of course they are the hallways right in the middle of school, D and K hall," Senior, George Davis said.
It seems like the new tardy policy has had mixed reactions. Students love the fact that even if you're late to class, you can still participate. On the flip side, the punishments are too extreme. Consequences need to be enforced, and students still want to learn. What is the happy medium?
In my opinion, having more extended passing periods would solve the problem. Allow students to have one-minute longer to get to class. The extra minute should allow students to allocate their time. If the student still fails to make it to class on time, the new punishments should be enforced.
Do you believe that the tardy policy is fair, or do revisions need to be made?