Final theater performance of the year to take place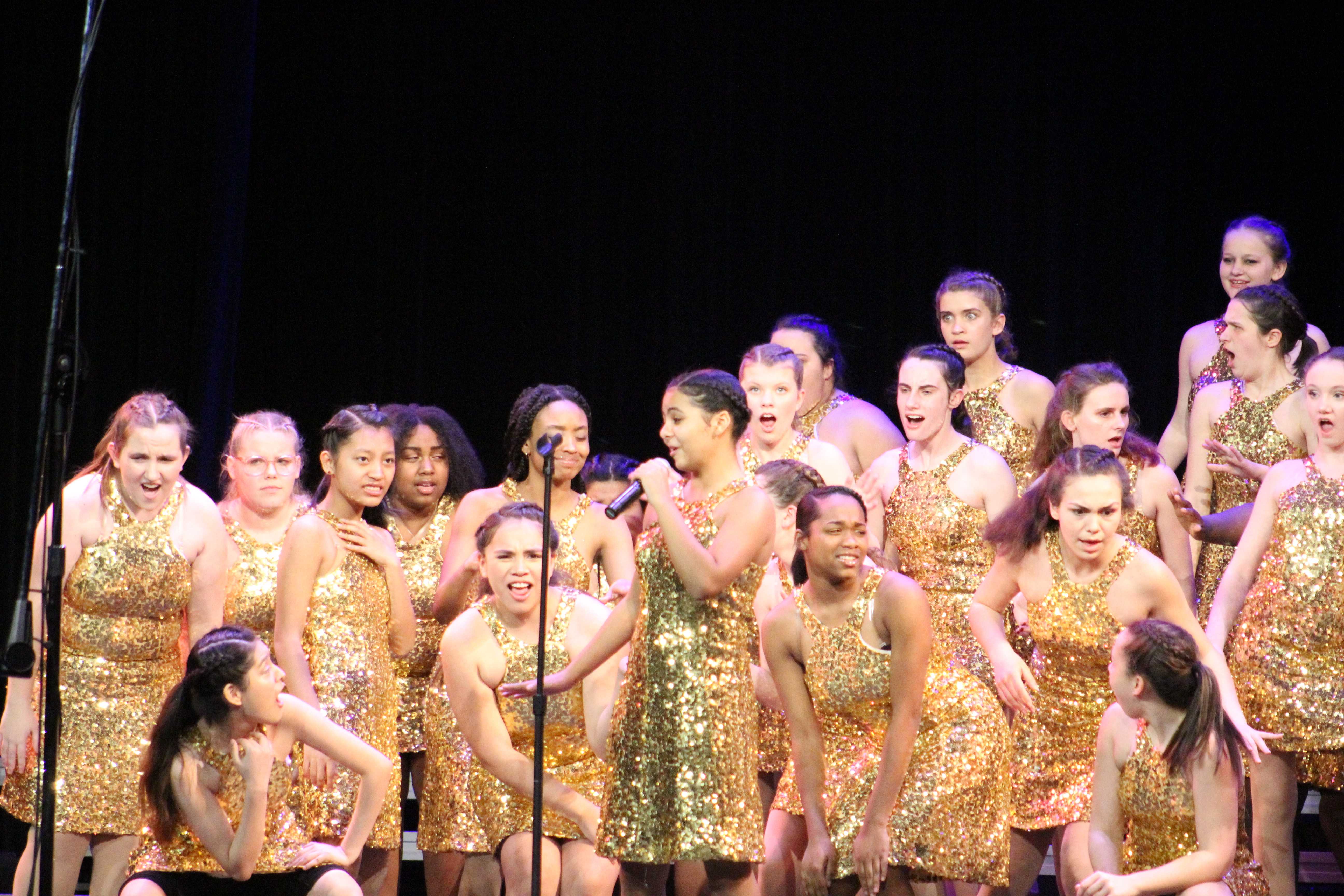 The "25th Annual Putnam County Spelling Bee" is a comical musical about the annual Putnam spelling bee. This is only the second theater production for the 2020-2021 school year due to COVID-19. 
The musical is tonight at 7 p.m., tomorrow at 7 p.m. and Saturday at 2 p.m. and 7 p.m. Tickets can be purchased at NorthcentralTheater.org. 
Claire McGuire is in her fourth  year of theater. She has participated in many musicals, including "The Addams Family", "Bring it On" and "The Little Mermaid". McGuire is playing Rona Lisa Peretti, the main character in tonight's musical. 
"I always love watching the show come together and seeing everyone's excitement as opening night approaches but this year is bittersweet because it's my last time. It's been very gratifying to see all of the work I've put in for the past four years in theater pay off in this show. I keep reminding myself of years past and to take in the moment  since I might not ever get the experience ever again," McGuire said. 
Joe King is back as theater director after moving in 2012 to Milwaukee, Wisconsin. " Mr. King has kept a really positive attitude within the cast and made sure that everyone feels welcomed. He changed it in a really good direction. It is lovely to work with him," McGuire said. 
Most theater members have another character that they enjoy most. " Logainne Schwartz and Grubenierre are my favorite characters. She's really charming and funny in her own way, and Erin Prein, who plays her is always a delight to watch," McGuire said.
Kaleb Perkins is participating in his first and final musical. Perkins plays Mitch Mahoneyi." Well it's actually my first musical I've ever done and it's been amazing. I was blessed to get the role I got, but I put a lot of work into it. I'm really happy with how it turned out," Perkins said. 
Being Perkins' first musical, King has been a big help to helping him get acclimated.
 " Mr.King is very positive and always exerting good energy. It makes the cast perform at the highest level too," Perkins said.  
The musical cast has had to adapt through COVID-19 changes. " We worked through the distractions and being safe and it was still really awesome ," Perkins said.
Rosy Winchester is in her final year of theater. She has participated in "Bring it On" and "Little Mermaid". She plays Olive Ostrovsky in the musical. " It's always super fun to do the musical but this year it felt so surreal. I didn't think that I was going to get a musical my senior year so I'm more than thrilled that I'm able to and that I'm able to lead," Winchester said. 
All three seniors are performing under director Joe King. " Mr.King has completely changed the environment. He is very supportive and open to new ideas. He creates a very positive environment where he doesn't want to work us too hard but just enough," Winchester said.