MIC students share opinions about NC Part 2: Lawrence Central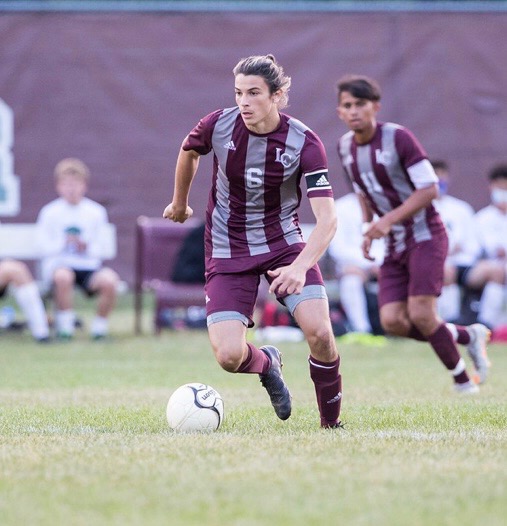 The Metropolitan Interscholastic Conference is one of the biggest, most competitive conferences in the state and has even been nationally recognized as a superior secondary athletic conference. The MIC consists of eight schools; Ben Davis, Carmel, Center Grove, Lawrence Central, Lawrence North, North Central, Pike and Warren Central. Each of the schools have different relationships and rivalries for different competitions.The NCHS Live! Team looked to get a deeper understanding and insight of what the MIC schools think of each other.
Sammy Abston and Stefan Bahamonde are seniors at Lawrence Central High School. The Lawrence Central Bears have always had a good relationship with North Central students and faculty, which was in full demonstration when the Lawrence Central girls soccer team wrote "PL" on their legs in honor of Paul Loggan. 
"If I could describe North Central in one word it would be competitive because they always want to be the best in all aspects," Abston said. 
Bahamonde described how North Central is " bigger than my school by a large margin, and it is always the first thing I think of when I think of North Central in general." Both Abston and Bahamonde are athletes and notice North Central's excellent athletic program.
"I think NC excels at their sports," Abston said.  "And their performing arts programs of course, I feel like they are winning big competitions all the time."
"For me, North Central is most known for their soccer. They've been so successful for such a long time it's hard for them not to dominate the conversation when you're talking about the best soccer program in the state," Bahamonde said. 
According to both Abston and Bahamonde North Central is not known for being unsuccessful in anything in particular.
"I have no bad things to say about NC. I think they are a great school and there's not really anything negative to say" Abston said. Abston says she likes to compete against North Central school's as it is always "friendly" in a sort of competitive way. 
Bahamonde recognizes that even though North Central has strong athletic teams that may be disliked by a few other schools. Despite this, he feels "Carmel High School is more disliked than North Central."
"I don't think NC is known for being not good at anything. But I think every school in the MIC recognizes that Carmel is the biggest and probably the most disliked school. So I would have to say maybe they're not regarded on the same level as Carmel," Bahamonde said.
Abston has visited the school and campus and explains how it is very nice, but the main thing that stands out for her is the size of the campus itself. "It is very large," Abston said.
Bahamonde has never been inside North Central's building but noticed that "NC has some of the nicest facilities in the MIC."
Abston explains how North Central would be a top choice if she did not go to Lawrence Central.  "If I weren't going to LC and had a choice to go to any MIC school I would choose NC because I used to go to Washington township schools and I live close, plus it's a great school," Abston said. 
Due to the athletic and academic success in the MIC, it is one of the most well-known conferences in the state of Indiana. 
"If I could describe our conference  in one word it would be 'powerhouse' because our conference is known to dominate in many different ways," Abston said.
"Competitive. I don't think there's any question that the MIC is the hardest conference in the state. Every school is big and every school is relatively competitive," Bahamonde said.