Democratic view: student shares view on presidential election
The current president Donald Trump is the Republican nominee and is up for his second term. He is opposed by Joe Biden, the Democratic nominee and the former vice-president under the Obama administration. 
The political unrest in the country is building leading up to this election. Since June, protests and riots have broken out over injustices in the criminal justice system, leaving our country divided and making this election more important than ever. 
 Junior Ellen Howard is an avid Democrat and leader of the Feminist Club. Although she cannot vote, Ellen supports Joe Biden in this year's election.
 "I believe he has effective ideas for policies addressing climate change and he advocates for the people and not just the top 1 %. He plans on raising taxes for those who earn more than $400,000 annually, seriously addressing climate change, and the problem of police brutality and racial inequality. He wants to fix Trump's shortcomings with the COVID-19 pandemic, expand healthcare and support for women affected by violence," Howard said. 
Ellen is not a fan of Trump and believes,"he is wrong for America and has only lied to the american people. He has created a movement of hate against anyone that is not a white straight man. He has dealt with the pandemic in the worst way possible which has led us to be months behind the rest of the world, leaving us with the highest death toll," Howard said. 
During the election, one of the key factors in understanding a candidate is through the official presidential debates. Due to the sensitive nature of some of the topics, this year's debates have been particularly heated, with candidates even attacking each other for familiar issues unrelated to politics. 
"I think the debates have shown the professionalism of the candidates. Trump was unable to denounce white supremacy on TV and openly belittled Biden and his family. On the other hand, Biden spoke to the American people and stated his policies," Howard said.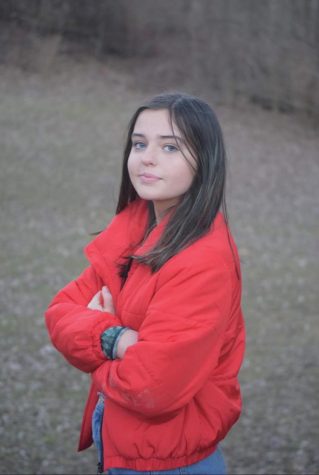 The vice-presidential candidates have also sparked intrigue as Kamala Harris, Biden's running mate, would be the first woman, and woman of color in the position. "I am not a big fan of either but Kamala is the lesser of two evils," Howard said.