NC Olympic Judge: Nikki Woodson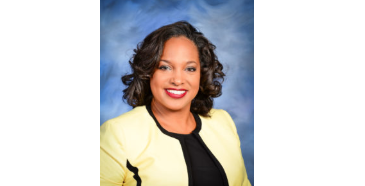 Nikki C. Woodson is the Superintendent of Schools for the Metropolitan School District of Washington Township. Woodson has lead the district to be one of few nationwide to offer International Baccalaureate to all students in all schools within her urban school district.
Woodson's appointment as Superintendent made her the first African-American female Superintendent in Marion County and one of the youngest in the state of Indiana. Prior to this appointment, Woodson served in several areas in education including Teacher, Special Education Program Manager, Assistant Principal, Principal, Director of Communications, Director of Staff Development, Director of Continuous Improvement and Assistant Superintendent. All of her positions have been held in large urban public school districts in the Indianapolis area within Indiana.
Woodson plans to participate as a judge in this years NC Olympics along with head football coach, Kevin O'shea and athletic trainer, Miho Sayles.
The judges goal will be to determine the best performance in activities like the dance-off and the puzzle and they will also make sure everyone is playing fairly.