App of the Week: MellowMe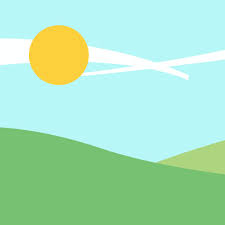 MellowMe is designed to help relax and decompress. Use it before the day starts, before meetings, even in airports or during flights, or for interludes throughout your busy day, including the final unwind before bed.
MellowMe includes popular and effective relaxing sounds for sound sleep:
– White noise (Mixed with music. Can lead to hypnosis and relaxation)
– Light music (Good Meditation and Sleep)
– Nature sounds (Stress relief)
Use MellowMe for daily relaxation, stress reduction and breath training. Helps maximize productivity, develop self-confidence and will power.
– Relieves sleeping disorder by blocking distractions
– Relaxes and reduces stress
– Improves efficiency of work and study
– Increases focus and concentration
– Soothes headache, migraine, vertigo and ear ringing
– Shows encouraging results for ADHD
Features
– High quality and naturally recorded sounds
– Full screen breath visualization
– Simple gesture-based design, swipe between sounds
– Plays in the background and when your iPhone is locked
– Bluetooth enabled
– Simple sharing