Former basketball player joins JBA League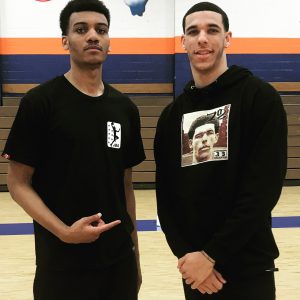 LaVar Ball announced on March 27 that his newly made JBA league, Junior Basketball Association, will be holding tryouts. Antonio Singleton, graduated in the class of 2016, has been chosen after trying out in Chicago this last weekend.
Singleton began his journey after he saw Ball's tweet, announcing that there will be tryouts held in Chicago and Atlanta. After seeing this exciting news he followed up by signing up on the JBA leagues website for the tryouts in Chicago. The wait wasn't long after he received the news via text message that he would be invited to the tryouts.
Singleton was not surprised as he faced a very competitive sequence of tryouts. Singleton has played a high level of basketball since his career at North Central under Doug Mitchell but the atmosphere at the tryouts was different,
"Everyone was going for each others necks." Singleton said as they all knew only two of the 100 athletes would make it through.
Singleton made it to the final ten athletes. The athletes were brought together, and at the time he was doubting his chance of making the league. Once they announced the two athletes to make it through, Kezo Brown and Antonio Singleton. Singleton was shocked at the results.
"I didn't know what to feel, I had so many emotions" Singleton said. In the end all he could feel was very happy as his favorite hobby has now became his job.
Singleton hopes to transform this opportunity into a chance at making it into the NBA or G-League.