Nikki Woodson Weather Delay Interview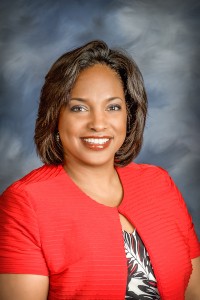 With the winter season comes the inevitable hysteria over postponing school. The freezing temperatures and icy conditions can create hazardous transportation situations and many concerns about safety arise. The question becomes where the line is drawn regarding school delays and cancellations.
Washington Township Superintendent, Dr. Nikki Woodson, shed some light on the situation and the methods used when deciding to postpone school.
"Weather related decisions that impact 1,500 staff members and 12,000 students and families is a very complex issue," Woodson said. "The process begins with my collaboration with the Washington Township safety or security team and our transportation staff regarding the inclement weather. Then based on that input and analysis I collaborate with the other 10 Superintendents in Marion County prior to deciding."
Woodson also confirmed that during the week of January 19, all Marion County Schools opened on normal schedules.
However, the reassurances by the Washington Township security team ensuring safe conditions do not always satisfy the concerns of the student body. The recent lack of delays and closings of school has prompted outbursts from students.
"I felt that the lack of school delays were a little inconsiderate of all the people who drive," senior Jaleel Pryuer said. "The people making those decisions for sure didn't put themselves in our shoes."
Some of the students took to social media websites, such as Twitter, to express their frustrations. Some of these actions created a conflict between the administration and the users. Pryuer stands behind these students.
"It's their [the student's] right to say what they feel whether any agree or not. So go them," Pruyer said.
There were no punishments issued on the students who posted on Twitter regarding the normal school schedule.