Dress Code Too Strict?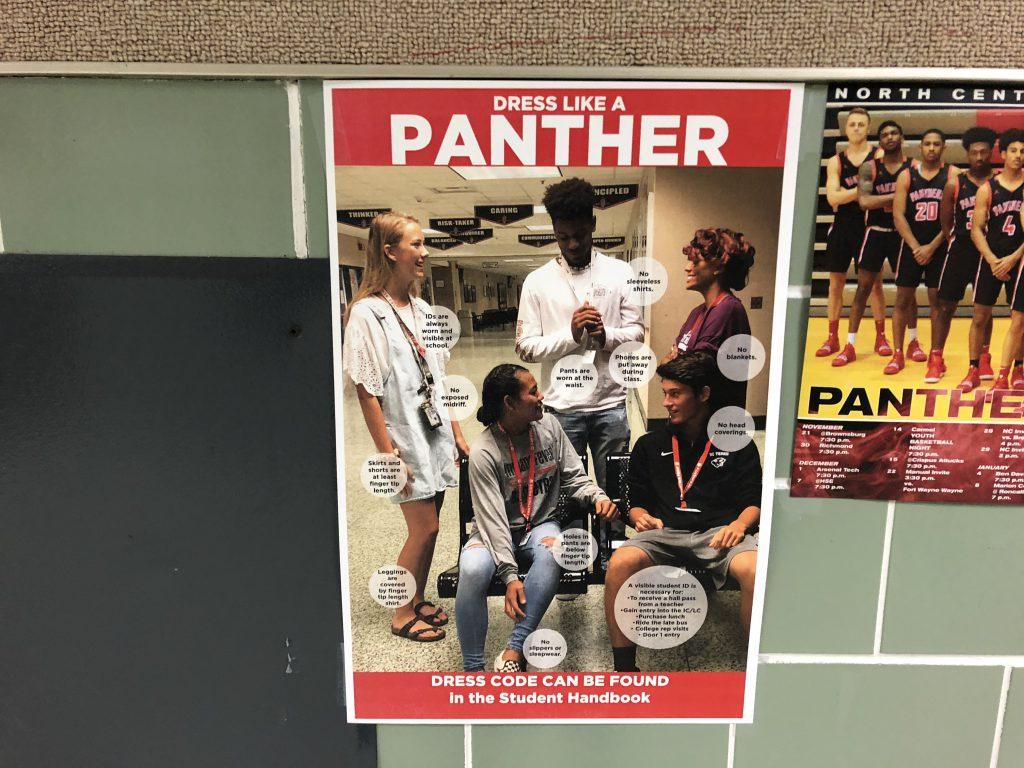 At the start of the semester, administration announced they would be cracking down on students wearing hoods, hats and other types of headgear. The headwear ban is the latest rule change added to the debate over whether or not the school's dress code is too strict.
The student handbook outlines the expectations for how students should dress. Earlier this year, posters were hung up around the school to help reinforce these expectations. Items prohibited to be worn by students include sleeveless shirts, sleepwear, leggings without a fingertip length shirt or dress, shorts, skirts and dress that aren't fingertip length, as well as tops that expose midriffs and anything deemed offensive or promoting illegal activity.
The dress code is too strict, especially for female students. Options for dress are more restricted and females are more likely to be dress coded by a teacher or administrator than male counterparts.
Articles of clothing such as leggings or tank tops do not bring harm to anyone. Administrators have argued that these items impair other students' ability to focus during class. However, when a student is pulled out of class for what they are wearing, their education is being impaired.
I think administration should loosen up when it comes to the dress code. What students wear to school and how they choose to express themselves should not matter. What should matter is their ability to get an education without worrying about being pulled out of class for their outfit.