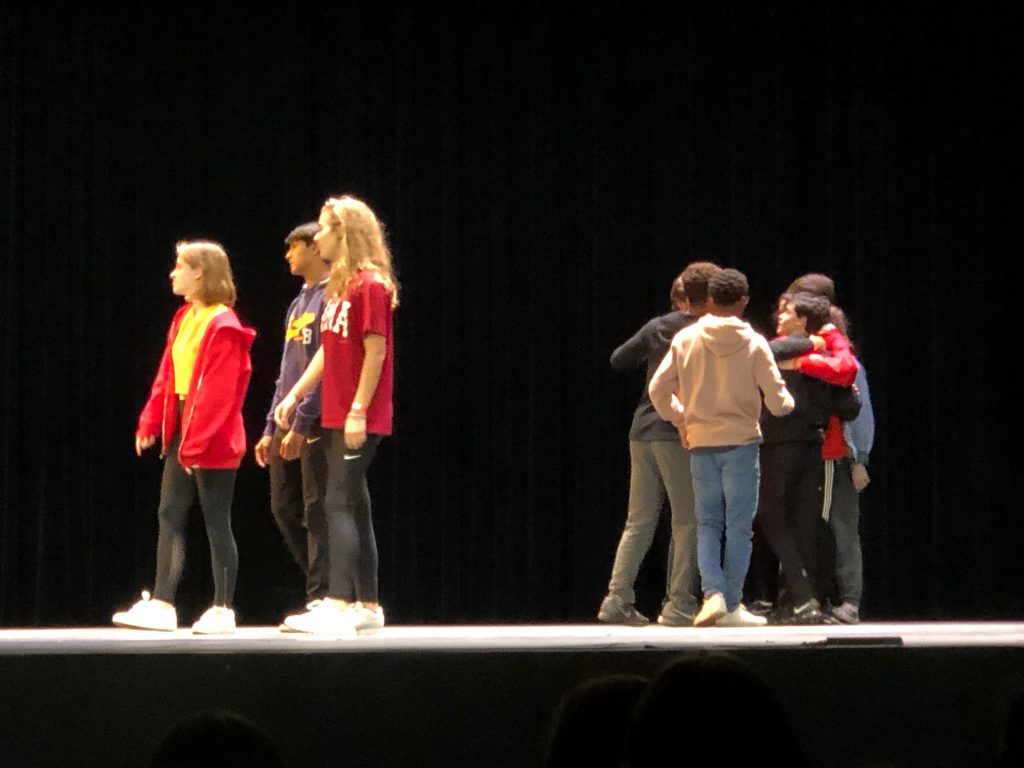 On Tuesday night at 4 p.m., the annual North Central Junior Spectacular act cuts took place in the auditorium. There were 7 acts that auditioned: "Camp Fix 'Em Up", "Stay Woke", "Surf's Up," "Noir," "Judge Janice," "Survivor" and "Freaky Friday." There were 4 acts that made it past cuts; "Freaky Friday," "Stay Woke," "Camp Fix 'Em Up" and "Noir."
"Noir" is essentially a monologue that follows a detective investigating a rumor from last year's Junior Spectacular performances. The act was written by Junior Henry Whitmore.
"Freaky Friday" is a parody of the Disney movie "Freaky Friday" and is about a basketball player from Carmel and a North Central Counterpoint who switch bodies, but keep their same personality. It was written by Bell Pastore and Catherine Neuman.
"Camp Fix 'Em Up" was written by Makai Brown. The story follows a teen who faces social challenges and is forced to go to a camp to fix himself.
"Stay Woke" details a story about Carmel students who sabotage the North Central football players on the day of their homecoming game versus Carmel. "Stay Woke" was written by Coco Bloomer, Paige Babb, and Kevin Farrell.
"Judge Janice" began their performance with swear words, causing an almost automatic disqualification. Of the other acts who were cut, "Surf's Up" seemed to have errors with their line memorization and a lack of preparation. Additionally, the "Survivor" actors and actresses were barely audible and there was a poor layout on stage.
Alek Shahbaz & Jack Branigan