App of the Week: Skyview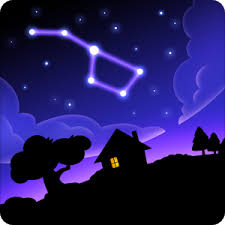 Skyview
Skyview allows you to be an astronomer and find stars or constellations in the sky as it guides you to their location and identifies them. Skyview is a beautiful and intuitive stargazing app that uses your camera to precisely spot and identify celestial objects in the sky, day or night. It gives you the ability to find all 88 constellations as they fade in and out while you scan across the sky, locate every planet in our solar system, discover distant galaxies, and witness satellite flybys.
Features:
Point your device at the sky to identify galaxies, stars, constellations, planets, and satellites passing overhead at your location.

Apple Watch: see what objects are visible tonight and how to spot them using your Apple Watch.

Time Travel: Jump to the future or the past and see the sky on different dates and times.

Social: Capture and share beautiful images with friends and family on social networks.

Skyview does not require wifi.
Skyview is currently $1.99 but there is a lite version for free!