NC "plague"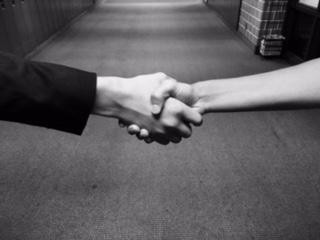 Four times a year the seasons change and with these changes people often come down with an illness. Many people get sick due to the changing weather but it does not tend to spread. This school year however, the sickness began to infect students all across the school. It has become known as the NC plague, striking victims and sparing only a lucky few.
The plague has a tendency to appear two or three times throughout the school year. This year however, the illness struck quick and became an endemic.
"I've been sick for two weeks," said junior Anika Dean. "The plague makes you feel like you got hit by a bus. I couldn't smell, hear, or taste for a while when I first got sick."
Left and right people were dropping like flies. Sneezing, coughing, sniffles, pounding headaches, throat sores, fevers, fatigue and worse.
"We have seen a lot of sore throats since school has started," said nurse Overbeck in the health center.
Only a few weeks into the school year and students are having to take sick days, missing out on important class time. Even teachers are being affected by the plague. Some get substitutes and take the day off for recovery. Others fight through the illness to make sure their students don't get left behind.
If you are one of the lucky students who has not been affected by the plague, be sure to take precautions to keep yourself safe. It is smart to take vitamins such as vitamin C and D in the mornings. Wash your hands as often as possible and try to drink at least 8 ounces of water a day. "I hope everyone can stay happy and healthy," said Overbeck.